There are no Sample Clips
A single Stream in HDin MP4 format runs 30 mins 30 secs
This is a collection of 5 Pissy Scenes (with one being shot outdoors).
This has been prepared by Custard Couple (CC) and is unseen new material.
This is Couple Watersports, so if offended then do not purchase.
There are image sets for each scene with just one sample shot from each.
A quick summary is:
Scene 1 runs 6 mins 39 secs- Pissing on the Bed
Mrs. CC wears black open crotch knickers with Mr. CC in red briefs.
Mrs. CC lies back on the bed with her legs raised.
She pees and it runs down her stomach and tits, splashing her face and hair.
Some gushing pee shots here.
Then Mr, CC pees over her pussy.
Finally Mr. CC fucks her wet pissy pussy!
There are 55 pics in image set W901XXX.
Scene2 runs 6 mins 02 secs – Pissing on the Patio
This is an outdoor shoot and both remain fully clothed.
Mr. CC pisses on her tits/cleavage then knickers.
Mrs. CC wanks him.
He feels her tits through her wet t-shirt, then they kiss.
Next Mrs, CC stands over her husband lifts her skirt and pisses over his shirt and crotch as he feels her pussy.
She turns around so her bum now faces the camera.
Mr. CC feels her arse and nuzzles her wet panties.
They sit together and embrace.
Mrs. CC opens his pants, gets his cock out to wank him. They embrace.
Mr. CC frees her tits while her hand is down his pants.
She opens her legs so we see her pink knickers.
Mr. CC feels her between her legs then they kiss.
There are 20 pics in image set W902XXX.
Scene3 runs 9 mins 37 secs - the Interview
Before her interview we see Mrs. CC wet her knickers and the floor area.
We see Mr. CC at his desk with a lap-top.
There is a new contract to be signed but Mr. CC is aware of just how co-operative Mrs. CC can be as he seeks some pissy fun with her.
He comes straight to the point.
'What I would like to do is piss on you!'
He pisses into a couple of wine glasses and over her.
She sucks his pissy cock before he pisses over her blouse and into her mouth.
Mrs. CC is very much enjoying herself and pulls out her knickers to catch the running piss, while still seated.
She wanks him and sucks him and her hand is inside her knickers to rub her clit.
They clink glasses as Mrs. CC signs the contract.
To celebrate he tells her 'You drink that piss cocktail'.
She spits piss down her blouse then lies on the table to show him her wet panties.
There are 33 pics in image set W903XXX.
Scene4 runs 3 mins 50 secs - in a Hotel
Mrs. CC is desperate to pee.
She is dressed in a black one-piece under her jeans.
She sits on the side of the bath and pisses her jeans.
Mr. CC is disgusted.
'If you like piss', he says, your arse is not wet enough!'
Mr. CC pisses over her arse and jeans adding to Mrs. CC's wetness.
He feels her arse through her jeans and they kiss.
Mr. CC pees over her tits and she takes a piss drink!
He pisses further over and into her jeans then her tits.
She fondles his dick while he feels her tits.
He tells her she needs to get into the bath. Scene ends.
There are 30 pics in image set W904XXX.
Scene5 runs 4 mins 22 secs - Pissing Sex
More clothed pissy play.
Opens with Mrs. CC on her knees sucking his cock.
Mr. CC tells her he is going to piss on her hair!
Mrs. CC is enthusiastic and tells him to piss all over her.
Mr. CC pisses over her head and face.
'I'm having a real wash', says Mrs. CC.
He pauses and she sucks his pissy cock. 'Let's get some more piss' says Mr. CC as he floods her head and hair!
He drowns her!
'It's a fountain', she says.
He pisses into her cleavage and tits.
He puts his pissy cock back in her mouth.
'So horny', she says as she sucks away at his cock while wanking him.
Then it is Mr. CC's turn to be soaked.
With Mrs. CC standing and his head between her legs, she pisses all over his head, face and neck as she pulls her panties aside.
She commands him to suck her pussy!
Mr. CC licks and tongues her.
She frees her tits from her bra.
Mr. CC urges her to cum.
'Oh yea, it is spurting out', she says.
He continues to lick and nuzzle her pissy pussy.
There are 47 pics in image set W905XXX.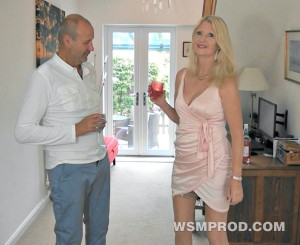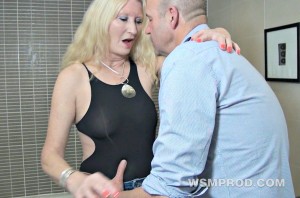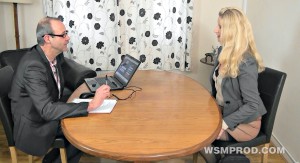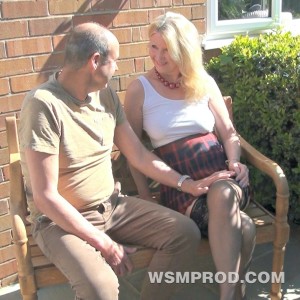 Wow!What fantastic fantasies!
And being CC – yet again, they both get off on it!
For further watersports action see HD movie XXX062 for Pissy Quickies 1 and XXX072 for Pissy Quickies 2.
Also go to HD movie XXX039 for muddy watersports.
And if you had any doubts about Mrs. CC, then HD movie XXX010 confirms that Mrs. CC is 'The Piss Slut!'