WHAT'S NEW as at
14
th
Decem
ber
201
8
OUR NAME CHANGED to www.wsmprod.com in February 2017.
What are 'White Christmas', 'Miracle on 34th Street' and 'It's a Wonderful Life'?
They are Christmas movie classics!
Produced in 1954, 1947 and 1946 I hear some of you say they are almost as old as me!
Not so!
But 2016 was when Custard Couple (CC) perfected another Xmas classic…..with a WAM movie classic.
So we look again at their stupendous 'The 12 WSM Days of Xmas' movie CC137.
This movie runs 90 minutes and has 650 images (all now enhanced to full screen).
Which Day of Xmas do you like best?
We look again at Santa's Pixie Tonilou, who gets wet ……..just for you.
We have 28 min movie WSM079 plus 71 now enhanced images in set W288.
Also in this Update:
Dee tests a new Chocolate spread product Nutcity in 21 min movie WSM194 plus image set S378 with 125 images. This becomes the 49th movie and images now re-posted to the Subscription site after 2 years as a Download.
Also available on the Subscription site is classic Wetlook 10 minute movie WSM044 as
Demi takes you through an erotic experience……. just by having a shower!
Are you aware that WSM now have 290 movies and 461 image sets available just for the price of a Subscription?
With winter now here……what are you waiting for???
Definitely time to explore our Subscription site.
This is the Best WAM Value on the internet!
CLICK HERE TO VIEW COSTS FOR A SUBSCRIPTION TO THE WEBSITE
SEE ALSO THE WSM ONLINE STORE  (no membership required)
Click on movie and page down for full description and sample images, for
50 VINTAGE FILM DOWNLOADS
PLUS 93 New 'WSM Movies & Images' with 1/3rd available on the Subscription site too.
PLUS 16 Movies with Images transferred from the Subscription Website and now also available as Downloads
and XXX section with 73 MOVIES with Images, only available as Downloads.
CLICK HERE TO GO TO THE WSM 'DOWNLOADS - ONLINE STORE'
We also have a UMD STORE and transfer MOVIES and IMAGES regularly
CLICK HERE TO GO TO THE UMD STORE
DOWNLOAD
SLAPSTICK/MESSY
The 12 Days of Xmas was a terrific idea from our amateur mature couple Custard Couple (CC).
You have to marvel at how they tackle those 12 Days with nothing (especially the weather) standing in their way!
Where else do you get 12 different WSM movies packaged as one?
Yes, all you need for Xmas is movie CC137 'The 12 WSM Days of Xmas'.
REVIEW OF MOVIE CC137
A HD Movie plus Image set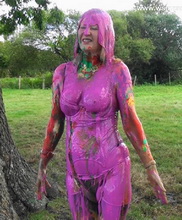 Custard Couple – 'The 12 WSM Days of Xmas'
Run-time 89 mins 37 secs
 7 HD Streams plus 10 HD Sample Clips – choose WMV or MP4 formats